Gun owners already heavily regulated - Friday, February 12, 2010
The next step would be applying for a transfer of registration of the firearm upon purchase and an authorization-to-transport permit.
MP says gun registry to be scrapped - Wednesday, February 10, 2010
A Calgary audience was told Friday night that Canada's Long Gun Registry will likely be scrapped this year. Saskatchewan MP Garry Breitkreuz has been...
RCMP hands over personal information - Wednesday, February 10, 2010
Last fall, then-federal public safety minister Peter Van Loan said it was "offensive and inappropriate" that the RCMP had handed over the personal information of gun owners -- collected by the Canadian Firearms program -- to a polling agency...
Gun registry is a money pit - Monday, January 11, 2010
Breaches to these systems would allow a criminal hacker access to the gun registry. Clearly, a list of all firearms owned by law-abiding citizens would be...
Harper ends 2009 in control - Monday, December 28, 2009
Prime Minister Stephen Harper ended 2009 with more grip on his party and the government. OTTAWA -- A year that opened on Parliament Hill with the kind of political instability rarely seen in Canada's history closes with a remarkable degree of ...
Ban guns... ban carry-ons? - Monday, December 28, 2009
Transport Canada banned carry-on items on all United States-bound flights Monday afternoon except for limited items like purses, laptops, infant and medical supplies. What next... ban flights?
Don't link gun registry to massacre - Sunday, December 27, 2009
It sickens me that Dec. 6 has been glorified into a national soapbox for organizations to bleat how good the firearms registry is.
MY NEW TRUCK - Tuesday, December 15, 2009
I bought a new Chevy Avalanche and returned to the dealer yesterday because I couldn't get the radio to work.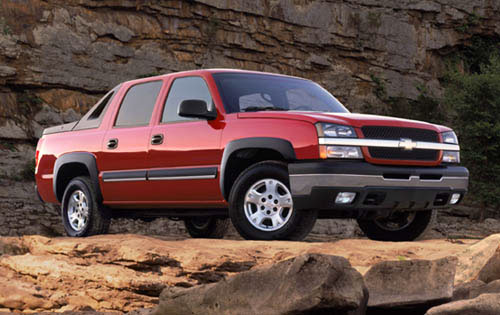 Gun registry not 'useless' - Thursday, December 10, 2009
Liberals have always been strong supporters of effective gun control and we believe in the importance maintaining a registry that includes all guns...




Massacre vigil focuses on long gun registry - Monday, December 07, 2009
Monika Duggal holds a candle the during vigil to honour the 14 women killed in 1989 Montreal massacre. PEOPLE remembering the massacre of 14 young women in Montreal 20 years ago fear that no political party will ever attempt to license rifles again if...




Victims of Ecole polytechnique shooting... - Sunday, December 06, 2009
"We're down, we're not out," Wendy Cukier said as she took part in the human-chain ceremony. Prime Minister Stephen Harper said in a statement it...



Disclaimer: The opinions and arguments of the documents posted on this Firearms News Web Site are not necessarily the opinion of LUFA and are posted for information purposes only.
3817 News Items in 273 pages and you are on page number 16 Les pages en français

Promote the return to real democracy in Canada and put the power of government back in the hands of the people.
Licensing leads to Registration which leads to Confiscation, Fight for your Rights

Lufa Main
LUFA
LUFA BOX 31082 EDMONTON AB T5Z 3P3
Toll free: 877-944-5832 LUFA.ca info@lufa.ca
Copyright © LUFA